One to one training available in my private studio sue.leadbeater@sky.com to inquire and book a first session and consultation.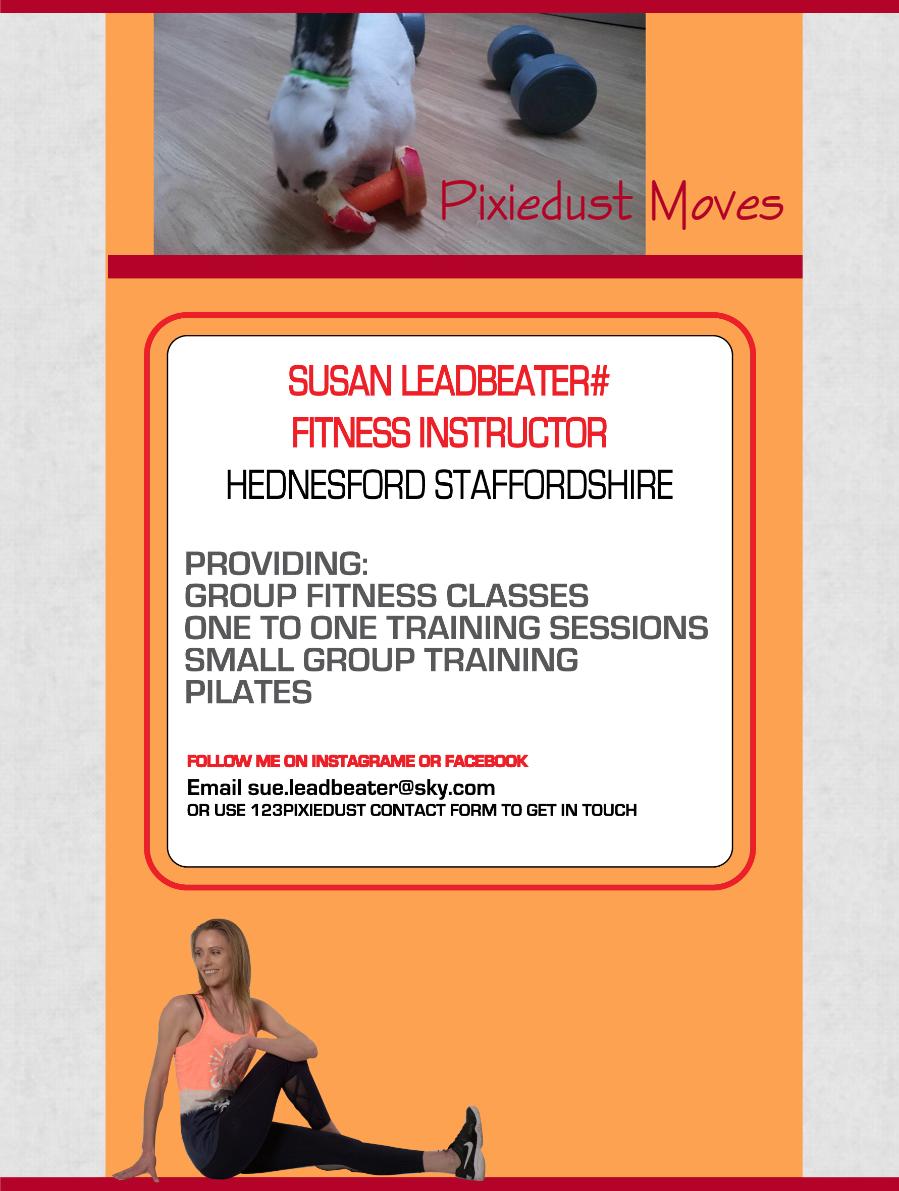 I work as a freelance Group Exercise Instructor for a variety of different Fitness Clubs, Gyms and Leisure Centers and provide classes from Studio Cycle to Pilates.
From time to time I will advertise classes here to inform potential participants and keep current participants up to date with activities and events.
I support and promote all of the clubs equally and do not endorse any one above another.
As with people they all have different strengths and chooses will depend on individuals fitness requirements and needs, price range and location.
QUALIFIED
REPS REGISTERED
FULLY INSURED
Photo credits Guyvor Wheals