PENKRIDGE LEISURE CENTER, STAFFORDSHIRE
EVERY MONDAY MORNING:
9.15AM GROUP CYCLE
10.15AM RESISTANCE CORE AND MORE
PAY AS YOU GO AND MEMBER OPTIONS AVAILABLE
CONTACT ME OR PENKRIDGE LEISURE CENTER FOR DETAILS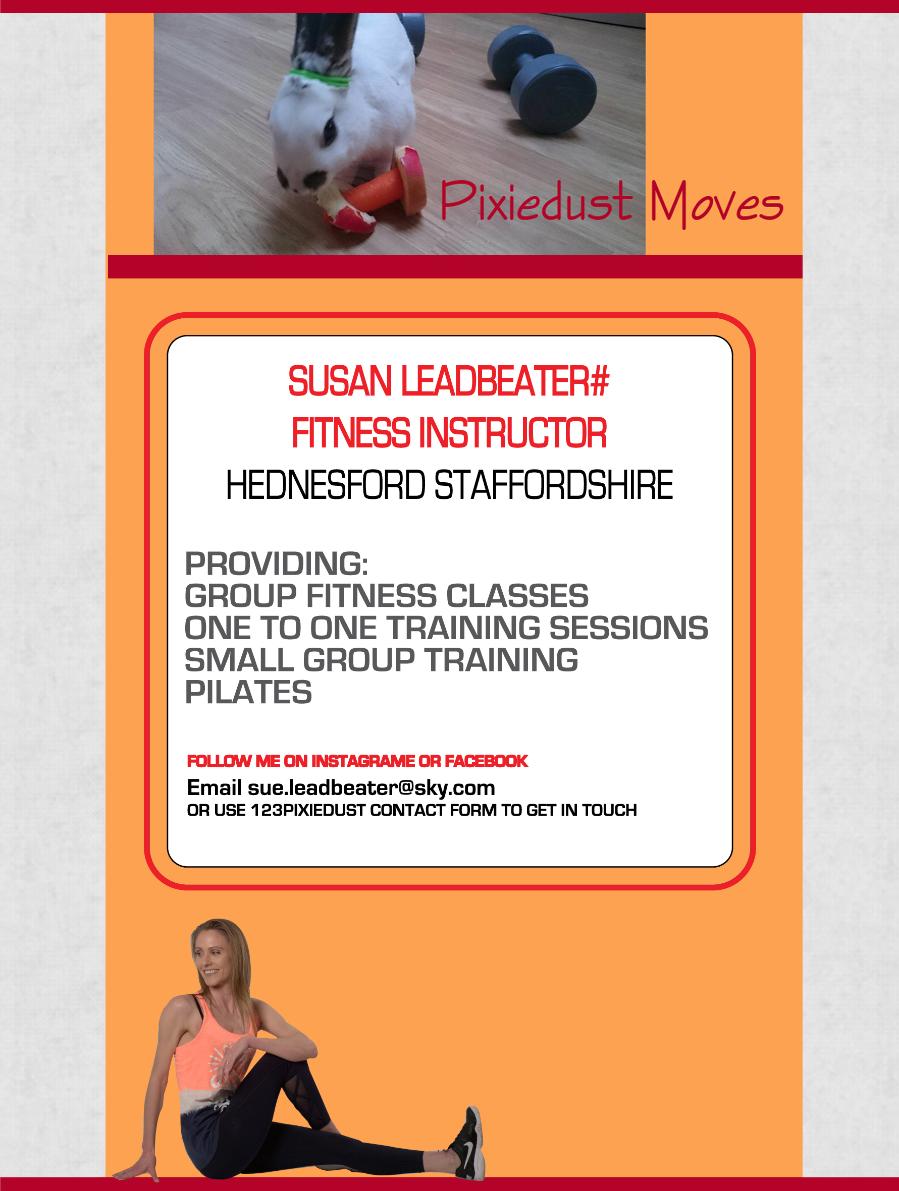 I work freelance for a variety of different Fitness Clubs, Gyms and Leisure Centers and provide classes from Studio Cycle to Pilates.
From time to time I will advertise theses classes here to inform potential participants and keep current participants up to date with activities and events.
I support and promote all of the clubs equally and do not endorse any one above another.
As with people they all l have their strengths and which one an individual chooses will depend on their fitness requirements and needs, price range and location.
QUALIFIED
REPS REGISTERED
FULLY INSURED
Photo credits Guyvor Wheals